Introducing the 2021 Hyundai Elantra
The 2021 Hyundai Elantra is back on the automotive market with a fresh design for the new model year. Both the exterior and the interior of the Hyundai Elantra have been refined for 2021. Additionally, there are several new available features for customers to equip their Elantra models with. Come see everything that the new Hyundai Elantra has to offer near Selinsgrove at our dealership.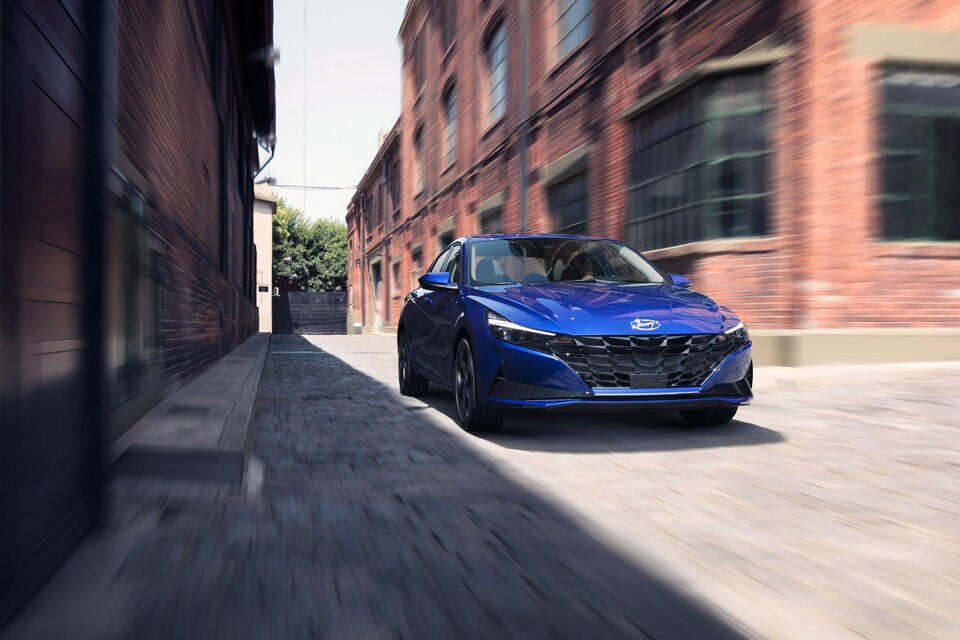 Engine Layouts
The 2021 Hyundai Elantra is available with three different modestly sized engine options. Two of the 2021 Elantra engines are four-cylinder engines that produce up to 201 horsepower. The third of the powertrain options is a hybrid engine layout that utilizes a 1.6-liter four-cylinder engine and an electric motor to produce 139 horsepower. The hybrid Hyundai Elantra has the highest fuel economy rating of every Elantra trim, achieving up to 53 miles per gallon in the city and 56 miles per gallon on the highway. The available engines for the 2021 Elantra can help drivers navigate around Bloomsburg efficiently.
Interior and Comfort Features
You can cruise around Danville, PA comfortably in the refreshed interior of the new 2021 Hyundai Elantra. An LED strip that is located on the dashboard of the 2021 Elantra provides ambient lighting for the model. Additionally, the cabin of the new Hyundai Elantra has been enlarged and offers more than 99 cubic feet of passenger volume. For cargo, the new Hyundai Elantra provides 14.2 cubic feet of space.
Safety Features
There are many standard safety features in the 2021 Hyundai Elantra that will assist you in driving around Sunbury, PA. The standard automated emergency braking system in the new Elantra is equipped with pedestrian detection to protect drivers and pedestrians during sudden events. Lane-keep assist is featured with the standard lane departure warning system so that drivers of the Elantra can avoiding veering out of their lanes. Additionally, the available adaptive cruise control system has a lane-centering feature that is included in the system.